he Most Accurate Autism Theory You've Probably Never Heard Of
Monotropism is the idea that, when it comes to autism, one man can indeed be an island.
Monotropism doesn't see this as a deficit, a disorder or any other kind of disaster though as, unlike certain other autistic theories, the monotropic mind makes isle autism seem like a spectrum themed paradise – where no shirts and no shoes are always encouraged (mainly because we find the fabrics irritating)
'So what is the theory of Monotropism?' I hear you ask, and how does it help families and carers find autistic loved ones better support? Well pull up a sun lounger, splash on some sunscreen and if you're wearing a 'suns out guns out' vest, please change because, this sunny summer weekend, we're going to be discussing exactly that in: Monotropism, the most accurate autism theory you've (probably) never heard of.
What Is Monotropism and How Does It Impact on Autism?
When it comes to interests outside our obsessions, we all know that the attention of autistic people can seem restricted. However, as evidenced in recent findings, non-autistic people aren't that focused either as, regardless of whether you're the world's best or worst multi-tasker, the maximum number of things you can concentrate on, at the same time, is 4.
Whilst most people will subsequently spend their day mentally juggling what to pay attention to, the theory of monotropism proposes that, when the autistic mind reaches maximum capacity, we disassociate, throw up a 'do not disturb' sign and become intensely preoccupied with what we have set our minds to.
In practice, this theory might not seem so revolutionary, as explanations of autism have often included mentions of 'obsessive tendencies' but, what makes this idea so progressive, is that it addresses the baffling contradictory nature of many other autism quirks, for example:
Q: Why do autistic people seem dismissive of the feelings of some but over empathise with others?
A: We always can emphasise, it's just that sometimes we're a little too distracted to notice that we should.
Q: Why are autistic people quiet as a mouse one moment but loud as an elephant the next?
A: It depends on whether we're talking about something we love or something we couldn't care less about
Q: Why do autistic people seem to have a very high pain tolerance but then suddenly can be knocked down with a feather?
A: Our minds are capable of blocking out any intrusion (even danger) but, when it's right in front of us, it's all we can think about.
Q: Why are autistic people so incredible at knowing the ins and outs of specific subjects but then struggle in other areas, like money management?
A: Once again, we're probably just not that interested in the other topics (although given that the finance industry is full of autists, it's best not to make this assumption in the first place).
According to the theory's founders: Dr Dinah Murray, Wenn Lawson and Mike Lesser, this way of thinking is best illustrated if you imagine that an autistic person has the 'mind of a hunter'; an unquestionably awesome analogy which states that, when in the moment, distractions are not an option. To some, this also explains why many autistic people experience delays when learning to speak (as what is speaking other than a big interruption) but, admittedly, I find this idea to be a bit of a stretch…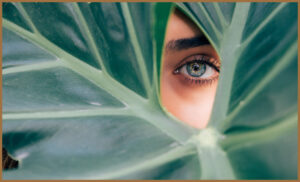 How to Support Autistic People With Monotropism?
Nevertheless, if it is indeed true that all autistic actions are brought about by an unbreakable concentration of limited priorities, then this fascinating theory provides solid evidence behind some of the most recommended techniques of how to support autistic people.
What follows is an example of a few of these techniques which, even if the Monotropism theory is disproven tomorrow, should still bring success for members within our community:
1. Take things a step at a time
If autistic people are unlikely to shift from a task once it is set, then it only makes sense that you don't overload us with more jobs than a high school employment fair. This means that, when it comes to organising our workload, longer tasks are preferred over short ones as, speaking from experience, it's exhausting when we have to constantly shift from one chore to another.
Similarly, when it comes to large chores, don't blow our minds by mentioning every detail at once. Instead, avoid using umbrella terms like 'we're going to buy clothes and, in their place, use a social story, followed by short reminders of individual tasks as they happen, i.e. we're now choosing the clothes, we're now trying the clothes on, we're now going to spend the next hour looking for a cashier who disappeared the second they were needed.
2. Be direct when speaking to autistic people
Having such a narrow focus can often make a bad situation worse in that, if an autistic person finds something upsetting, it can be particularly difficult to think of anything else as we sink further and further in. Therefore, when trying to comfort or confront us, it's best not to beat around the bush and instead find a way to get us to openly discuss the challenge to better process it.
Nevertheless, this doesn't have to be a stationary task as, when I'm stewing, I always find it helpful if someone encourages me to talk it out whilst taking a walk. If this is something you want to try, emphasise to the autist that you will be continuing the discussion, but that you think it will do everyone good to stretch your legs. Sometimes a change in scenery can help influence a change in mind.
3. Let our interests guide the way
Due to much of the language surrounding autistic behaviour, there is an often-held belief that autistic 'obsessions' 'routines' and rituals' are static events which slow down our development. This simply isn't true though as, if you can integrate the interest into an activity, you will find that we are more responsive than ever.
Of course, sometimes you might worry that we have become lost in the things we love. However, monotropism proves this is not the case, wherein our minds aren't caught in some kind of unmoving traffic jam, it's more that we've taken a one-way road which will require a little patience before we turn around and are ready to go to someplace new.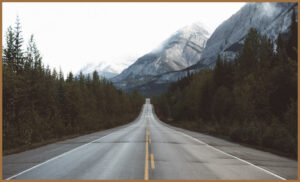 Why Don't More People Know About Monotropism?
As I have explained, monotropism is much more than the emperor's new clothes of autism theories; it's a complete idea with substance that carries a positive message about autism and how autistic people can be supported. Yet, what I can't quite explain is how this competent idea, which carries so much potential, ended up so unknown within the very community it defines.
According to some, it seems to be that when the theory was originated, its authors were relatively unknown within the field and so may have been overlooked. However, others believe that after years of testing and trialling alternative autism theories, many academics find it challenging to write off their live's work to pursue this new idea of a one-track mind (I know, the irony is not lost on me either).
This isn't game over for the humble theory of monotropism though as, in the last couple of years, studies are finally putting the idea to the test. For now, that means we are at a loss as to just how accurate the explanation is but, given what you've read and your own experiences, I'm willing to bet that the future is very bright for the possibility of a monotropic mind.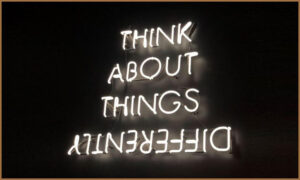 fuente: Monotropism: The Most Accurate Autism Theory You've Probably Never Heard Of – Autistic & Unapologetic (autisticandunapologetic.com)